Don't miss out on the fun, be a part of Drama Club this year! Below are the new officers. . .

 Drama Club Officers 2015-16
President-

Vice President: 

Secretary: 
Treasurer: 
Publicity: 

Sales:

Sergeant of Arms:

Historian: 
SDETA Student Board: San Diego Educational Theatre Association launched a high school student board. Four GHS Drama students were elected to the SDETA  Student Board where they lead and participated in numerous theatre events across San Diego cou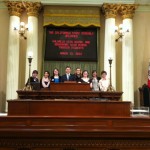 nty. Four new board members from GHS Drama were elected to the SDETA Student Board for 2015-2016!
California Youth in Theatre (CYIT): One student from GHS Drama and 4 students from Valhalla High School represented Grossmont Union High School District at the 2012  California Youth in Theatre day. Each year, thousands of students spend the day at the state capitol in Sacramento where they meet with their district's assemblymen and senators to advocate for continued education in Theatre Arts. This year, the students had the chance to meet with Assemblymen Brian Jones and Marty Block. After, the students performed their award winning monologues and scenes at Sacramento Theatre Company.
2011 Tech Fest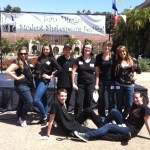 2011 Thespian Conference
2011 SDETA Student Leadership Conference
2012 Drama Fest
2012 Arts Smart
2012 San Diego Student Shakespeare Festivial

2012 SDETA Bravissimo Awards
2012 Making Magic, Defying Gravity Fundraiser for EDTA
2012 DramaFest: First Place- Scene; Second Place-Scene, Third Place-Monologue
2012 Student Participation for EDTA Conference
2012 Student Judging participation for SDTEA Middle School DramaFest
2012-13 Student Representation on the La Jolla Playhouse Student Board
2012-13 Student Representation on SDTEA Board
2012-13 Student Leaders for SDETA: Student Leadership Conference
2013 San Diego Shakespeare Society- First Place in the Collage Category
2013 San Diego Shakespeare Society- Outstanding Performer
2013-14 Student Representation on SDTEA Board
2014 Dramafest- First Place in the Scene Category
2016 Dramafest-First Place  & Third Place in the Scene Category